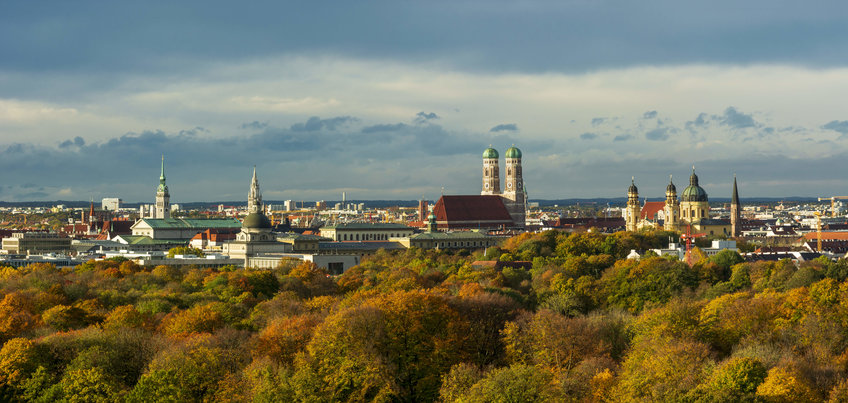 Living in Munich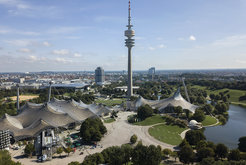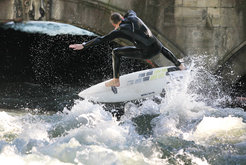 Munich is undoubtedly one of the best cities to live in worldwide. Don't just take our word for it: In 2019 Munich was voted the 3rd best city in the world in terms of quality of life (according to the Mercer Quality of Life Study). This might be one of the reasons why so many internationals choose to move to Munich and call it their home. An impressive 23% of the population of Munich is non-German. Munich certainly has something to offer for everyone, whether you enjoy relaxing in a beer garden on a sunny summer's day, or skiing in a local resort in winter.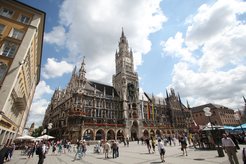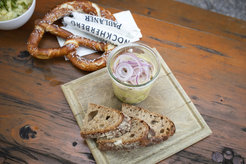 Munich is a very green city and home to one of the world's largest urban parks – the "English Garden". This beautiful park stretches from the center of town to the northeastern city limits and brings nature right into the heart of the city. On a hot summers' day, the "English Garden" is a popular destination for locals who are looking to relax, enjoy a drink in a beer garden, or cool off in the streams that run through the park. If you would rather escape the city to enjoy swimming and other watersports during the summer months, then there are several stunning lakes in and around Munich which are easily reached by public transport or by car.
Those who enjoy walking and hiking need not travel far; mountains and valleys, lush green meadows, ravines and crystal clear rivers can be found quite literally on your doorstep. During the winter months, many residents take advantage of the fact that the stunning Bavarian Alps are only a 1-hour drive away. With ski resorts so accessible, winter sports such as skiing and snowboarding are popular pass times. Throughout the ski season, buses transport enthusiasts from the city directly to the foot of a variety of different resorts that are suitable for beginners and experts alike.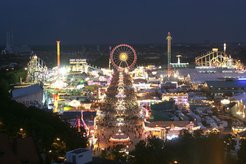 Munich has a compact and charming historical city center that is great to explore by foot. During the summer months, a number of different street parties and festivals are celebrated throughout the city and are great to visit should you want to experience local food, music and traditions. A rainy day is a great opportunity to visit one of more than 100 museums and world-renowned art galleries, including the nationally famous "Deutsches Museum" (German museum) or the internationally renowned Pinakothek Art Galleries.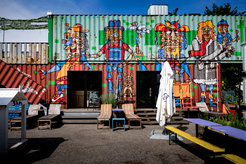 It would be impossible to introduce life in Munich without mentioning the world's biggest (and, we believe, best) beer festival - Oktoberfest. Oktoberfest is a modern celebration of the very traditional Bavarian culture and takes place every year at the end of September. The entire city comes alive during this time to create a very special atmosphere that is enjoyed by locals and international visitors alike. For anyone who would like to enjoy a beer during the remaining 50 weeks of the year, more than 180 authentic beer gardens can be found in and around Munich. These are great places for people of all ages and social classes to come together and enjoy a taste of Bavaria's culinary heritage. Munich also has an excellent variety of international restaurants offering 100s of specialities from different countries. Whatever you fancy, whether it be from neighboring Italy or France, or something more exotic, for example from Iran or Ethiopia, you are sure to find it here.
On a practical note, Munich has a comprehensive and affordable public transport system that consists of a network of U-bahns (underground), S-bahns (suburban trains), trams and buses, meaning you are easily able to reach all corners of the city without having to own a car. You don't have to be a cycling enthusiast to also take advantage of Munich's extensive and well maintained network of cycle paths. Getting around on two wheels is an easy, stress-free and often faster alternative to exploring the city by car. Munich's large international airport lies 40km north of the city and is easy to reach, with S-bahn services running regularly from the city center. Munich's geographically central location in Europe means that many destinations are temptingly easy to visit!
To learn more about Munich, please visit the official website for the City of Munich.